Specialized Lenses
Project Information
BOB's Big Break - 16,000,000 TrioScopics glasses were made to accompany the smash hit "Monsters vs. Aliens".
ColorCode 3D Gallery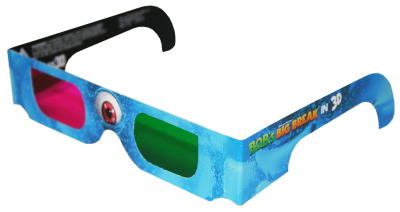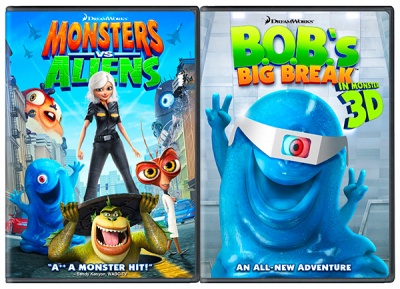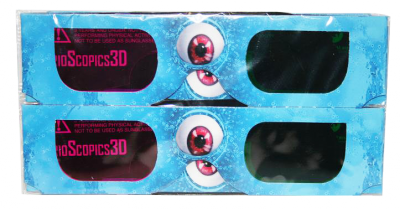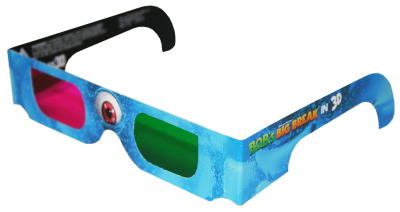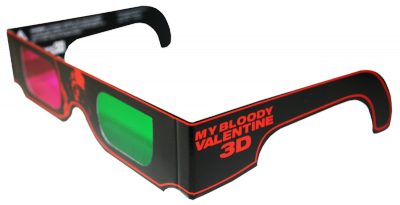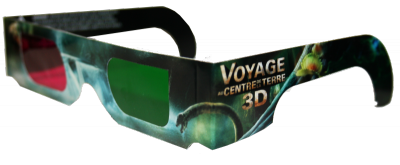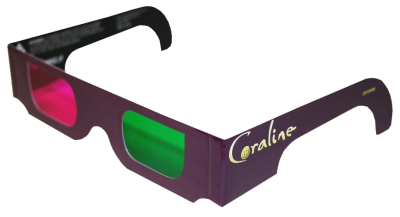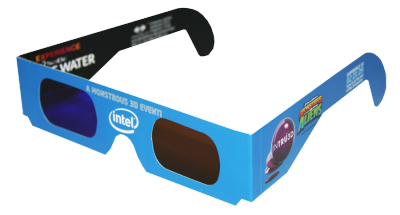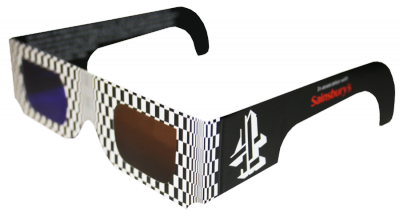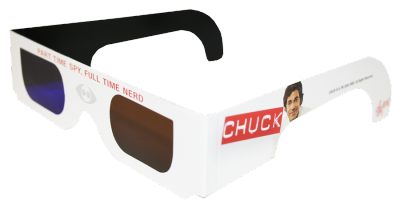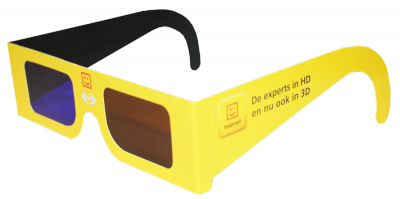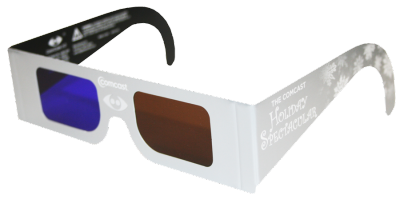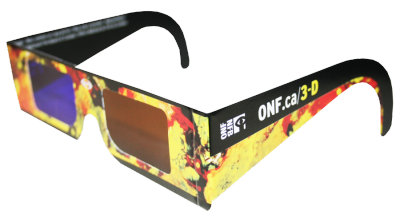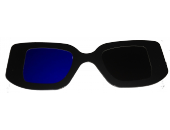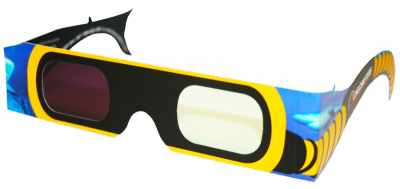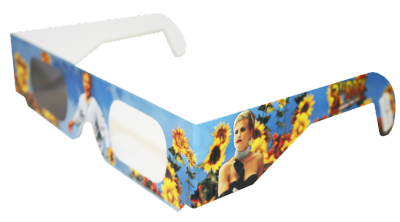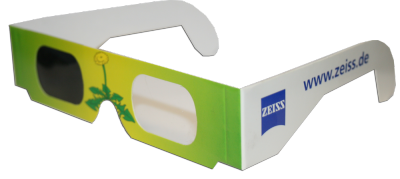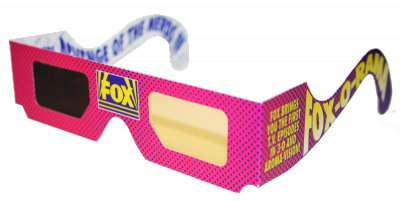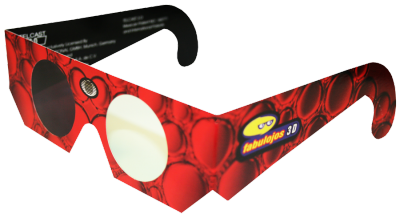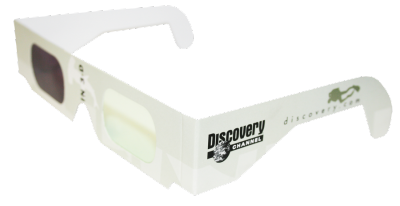 Trioscopics
An American Paper Optics exclusive, TrioScopics 3D is the latest premium 3D technology system. The TrioScopics system with its proprietary magenta and green lens combination has quickly become the top choice for DVD and Blu Ray delivery of 3D movies. The special color combination only available at American Paper Optics, coupled with the expertly matched TrioScopics stereo encoding, allow the maximum depth and 3D perception with minimal color reduction and minimal ghosting.
Both live action and 3D movies (Journey to the Center of the Earth and My Bloody Valentine) as well as computer generated 3D animation (Coraline and Monsters vs Aliens) have endorsed this system with their huge orders for glasses (over 60,000,000 glasses). Developed by the leading authority on digital mastering in Hollywood, TrioScopics has partnered with American Paper Optics to bring the best and most exciting 3D effects to the home user.
ColorCode 3-D®
US Patent No. 6,687,003, AU Patent No. 763370, EP Patent No. 1131658
Brings full-color 3-D to any display & projector right out of the box
ColorCode 3-D is a new patented 3-D Stereo system. It is the only in the world to reproduce 3-dimensional images in a simple way with full color- and depth information on all display types.
ColorCode 3-D is sometimes confused with Anaglyph because of the colored filters in the ColorCodeViewer, but both the filters and the encoding process are entirely different from the more than 150 years old Anaglyph system.
The ColorCode 3-D system consists of two parts: The ColorCode CX Pro™ Encoding and the ColorCodeViewer™ 3-D glasses. This is a matched pair, developed to deliver the ultimate quality. Let your next 3-D project benefit from this cost effective and professional solution.
The ColorCodeViewer 3-D glasses are manufactured exclusively by American Paper Optics and are available in standard, stock printed frames or can be ordered in customized design and printing. ColorCode 3-D delivers the most powerful visual experience you can get and takes you to the leading edge of presentation with full attention from your audience.
For samples and pricing of the ColorCodeViewer and ColorCode CX Pro Encoding, please call Craig Jones at (303) 399-8889 or e-mail CraigJonesAPO@comcast.net
ColorCode 3-D, the ColorCode 3-D logo, ColorCode CX Pro and ColorCodeViewer are trademarks of ColorCode 3-D ApS, Denmark.
Visit ColorCode 3-D at: www.colorcode3d.com
Pulfrich 3D
The basis for the 3D Pulfrich glasses viewing technique (named for astronomer Carl Pulfrich) is that images seen through the clear lens reaches the brain slightly faster than images seen through the dark lens. With properly sequenced movement recorded on film or video, objects moving across the horizontal field of vision create the illusion of 3D. Traditional dark and clear Pulfrich works with television broadcasts and video presentations.
Over a three-month period, American Paper Optics manufactured over 20 million 3D Pulfrich glasses with a custom lens combination for Televisa in Mexico. The glasses were distributed for a phenomenally successful month-long television broadcast. In the summer of 2000, LensCrafters distributed 6.4 million 3D Pulfrich glasses produced by America Paper Optics with a special patented 3D viewing system for an in-depth broadcast of Discovery Channel's® "Shark Week in 3D."
Our specialized dark/clear Pulfrich lenses are great for use on TV, Video, DVD, Blu-ray, as well as on the web.
Have A Project? We're Ready to Work With You!
As the world's leading manufacturer and marketer of 3D products, we are your one stop shop for anything 3D.